Legacy (Arm)
1.05
Legacy is a fantasy, round-based rpg with professional graphics, and really large world to explore, including tons of items and monsters. 50+ hours of gameplay!!!
Last update
20 Mar. 2006
Licence
Free to try |

$19.99
OS Support
Mobile
Downloads
Total: 263 | Last week: 0
Ranking
#290 in Games
Publisher
Redshift
Legacy (Arm) Publisher's Description
Legacy News - amazing
1.05
version!!!
General changes:
bows/arrows - now characters in the 2nd line can participate in a battle!
monster health bar above their names
gamma correction to set the in-game brightness for your device
renaming characters for customizing your party
potion/scroll stacking to help organize your items
colored scrolls to show the spell family, and find the needed spell faster
scrollable magic items so you can access all the scrolls/magic items from the spellbook
item info for characters to know which items can be used effectively by your characters
really full-screen map with drag&move feature
Special item color for quest items
Ppc-specific changes:
Dell Axim - improved support
Asus - improved support
Improved speed - on all devices
Expansion Packs for 1.05!



New superb expansion pack for Legacy, called The Legend, from Daniel Johnson.
Please follow this Direct link.

Fantastic expansion pack for Legacy, called Revenge, from Charles Parks.
Please follow this Direct link.

The Official Expansion Pack.
Please follow this Direct link.


Legacy Overview
Legacy is a classic-style RPG that contains every feature you expect from this genre! Incredible action, awesome sounds, intense combat, cunning puzzles, and game enhancing sound effects make this the RPG experience you've been waiting for!
Experience this newly designed, game system that utilizes the best elements from classic RPG's that you have come to love such as: Eye of the Beholder, Black Crypt, and Might&Magic. This novel and innovative approach to turn-based game play is so revolutionary and involving you will swear it's real-time!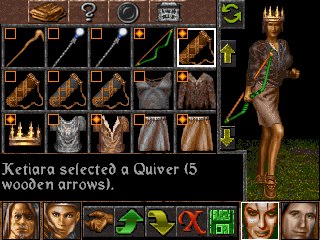 Legacy Features
Huge worlds to explore, with FREE world editor to provide customized continuous game play that will make this the most played game in your collection.


Beautifully rendered, eye-popping graphics never before seen on this platform.


Hours of play that will keep you coming back for more and more.


You're not alone in this game. Staying true to the RPG theme, you create your own party of multiple talented members.


Hundreds of different items, armors, and weapons each with their own special attributes. Encounter items made from treasured favorite materials like EBONY and MITHRIL.


Detailed info on every member, item, spell gives you the information you need to set up your ideal party or conquer any foe.


Visit the taverns and join in a fantasy card game where you can even use spells to play.


Beware the many types of monsters, each also with its own unique properties including: attack/defend capabilities, resistances, life force, spell knowledge, and spell chance. These monsters are not just sitting around waiting for a fight, they interact with the environment. Don't count on that monster to stay put behind closed doors, some types can even open doors!


Experience our distinctive wear/wield system, meaning what you see is what you get. Check out these pictures on the right side


Beautiful animations and sound effects. Doors realistically open and close. Candle flames, monster activities, ambient sounds and other special effects create the perfect RPG environment.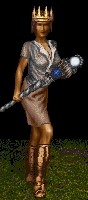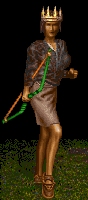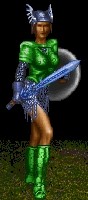 Compatibility
Pocket PC, Pocket PC 2002 or Pocket PC 2003 (Arm/XScale processor)
4 MB free storage memory
5 MB free program memory
Add-Ons
We have been released an
Official Expansion Pack
for Legacy, which continues the storyline and contains new monsters, items, item materials. This pack requires the 1.05 version!
More downloadable maps will be released soon, because some users now have the Legacy Editor Beta. These maps will be free for you, in case you have a registered Legacy version.
Look for Similar Items by Category
Feedback